Subaru Light Hybrid technology is called e-Boxer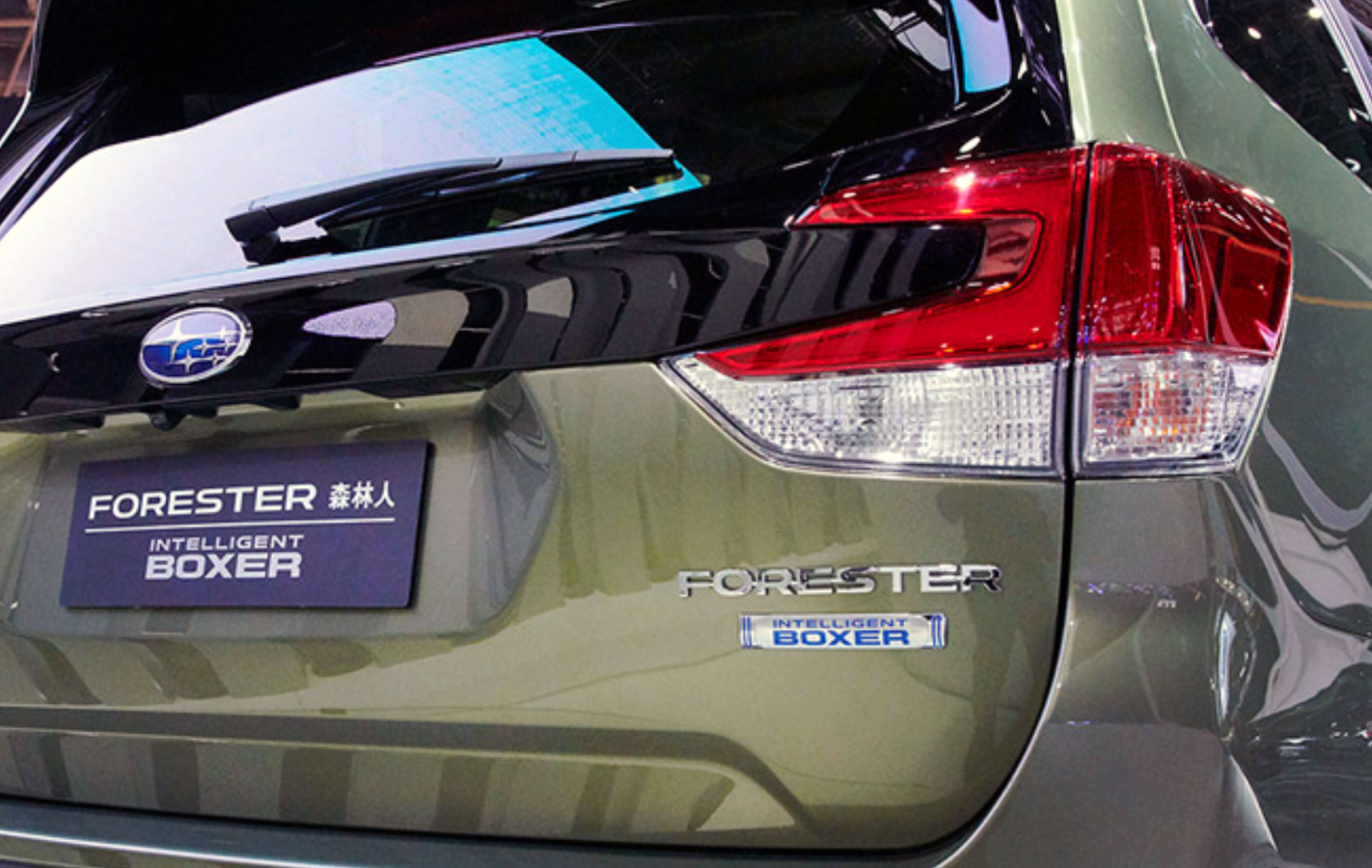 Subaru announced a range of models with light hybrid technology at the Beijing Motorshow in China. While there are plenty of rumors of the plugin hybrid model coming later in 2018, the light hybrid e-Boxer technology could be a decent upgrade.
The models with the e-Boxer powertrains were limited to the models currently using the Subaru Global Platform (SGP). These include the Crosstrek / XV as well as the new 2019 Forester. The Impreza was the first model to use the SGP, but it is absent from the Chinese market and thus there was nothing to show on that front.
Outback and Legacy models were also on display, but the current iterations are not based on the new platform and likely won't receive the new drive trains before receiving a thorough overhaul. Details on the e-Boxer technology remain scarce, but the images made available show it to be a typical Boxer Engine + Symmetrical AWD system with an additional electric motor. The battery is located in the back.
For more information there is a video of the e-Boxer available. There were two models available with the technology, both of which were crossover models:
FORESTER with INTELLIGENT BOXER (Name in China, e-Boxer in other markets)
SUBARU XV with INTELLIGENT BOXER (Name in China, e-Boxer in other markets)
It is not certain whether this exact branding will be used outside of China, but it is likely that the technology will be. According to Subaru the combination of the combustion engine and electric motor are used variably depending on the driving situation. The electric motor can deploy torque quickly as needed, and the system works together with the EyeSight driver assistant system.
Pictures of the Subaru e-Boxer